Now On Stage
September 15, 2007, I will be appearing, as Mark Twain, at the Woodstock Opera House, to introduce Shelley Berman
I will also be reprising my role as Waights McAllister for Shaking the Tree Productions in October; and also will be narrating (in English) German silent films for the Goethe Institut.
Then in November I start rehearsals for A Murder, A Mystery, and A Marriage, a new musical based on Mark Twain's book of the same title. We open at Florida Stage in West Palm Beach the first week of December.
Now Playing On Line...

Ira Glass' This American Life on NPR
On Ira Glass' This American Life radio program (first broadcast 5/3/02), I read a passage from Arthur Miller's Timebends: A Life describing a meeting between Mr. Miller and Elia Kazan. The theme of that week's show was Naming Names. The show was first broadcast on NPR spring 2002. Click Here to hear the program streamed in RealAudio--just scroll into the program 24 minutes to hear the entire Kazan/Miller segment, introduced by show host Ira Glass. Ira reads Kazan's version of the meeting first, then I read Miller's account (28 minutes in). The segment was ably produced by Alex Blumberg.
Also on TAL, in a special program in response to 9-11 and first broadcast not long after that date (first broadcast 9/21/01), Ira put together a fascinating show called Before and After in the third segment, entitled Notes from the Underground--testimony from suvivors of the 1995 Tokyo subway poison gas attack. Click HERE to hear the entire show in RealAudio-- to skip to the Tokyo segment, scroll to 30 minutes into the program. The cast for the Tokyo segment included the estimable Scott Jaeck, Jennifer Angstrom, Gary Brichetto (happy birthday, Gary!), Richard Brown, Elizabeth Rich, Evelyn Friedman, Todd Bachman, Justin Kauffman, and Rick Peeples, and was cast with assistance from Steppenwolf Theater and Erica Daniels.
---
I have also recorded a score of roles in the new audio theater series The Twilight Zone, produced and directed by Carl Amari for Falcon Picture Group. The show is hosted by Stacy Keach, and guest stars in this exciting retelling of the classic television series have included Ed Begley, Jr. Daniel J. Travanti, Blair Underwood, and Tim Kazurinsky, among many many others. Listen to clips from the series on the Twilight Zone on Radio website. I was cast by Claire Simon Casting through Linda Jack Talent.

Linda and her fine staff of agents are keeping keep me busy doing commercials, trade shows, and voiceover work--(click here for voice demo clips).

I can sometimes be found performing in Chicago jazz clubs as The Hip Messiah--Lord Richard Buckley --I performed Buckley's hip translation of E.A. Poe's The Raven on WBEZ FM's 848 program--His Lordship's version, retitled The Bugbird--can be heard in RealAudio by clicking HERE (slide the scroller bar to 1 hour 3 minutes to skip to the Buckley segment of the program).
---
Here's a list of recent plays in which I've worked, some with links to reviews, pics, etc.
************************************************
Walter in The Price at Madison Repertory Theatre
************************************************
Donny Fletcher in the Florida Stage production of
Hanging Fire By Claudia Allen, Directed by Louis Tyrell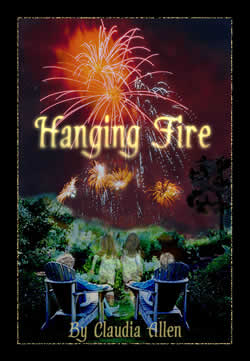 ******************************************
Neils Bohr in Michael Frayn's


Directed by Richard Corley, with Cynthia Baker as Margrethe and Ben Werling as Heisenberg
••••••••••••••••••••••••••••••••••••••••••••••••••••••
At Marriott's Lincolnshire Theatre:
Senex in A Funny Thing Happened on the Way to the Forum
Pop in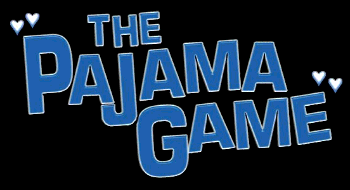 "Doc" in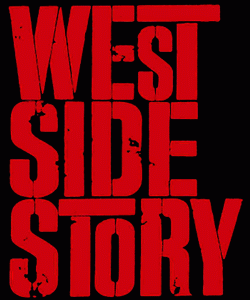 ************************************************************************************************************
Other recent credits include the world premiere of James Sherman's
AFFLUENZA!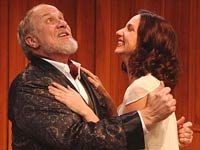 Directed by Dennis Zacek at the Tony Award-Winning Victory Gardens Theater
James Sherman's new comedy, written in Alexandrian verse: Afflluenza! premiered at Victory Gardens Theater, under the direction of the venerable Dr. Zacek, with playwright on hand as well. What a pleasure to be working with these two terrific artists on this exciting new play with a perfect cast: Roslyn Alexander, Cedric Young, David New, Kim Wade, and Ian Westerfer. The show closed December 28.
Read Carolyn Kriss terrific interview with James Sherman by clicking HERE.
Henzel, Wade, and Young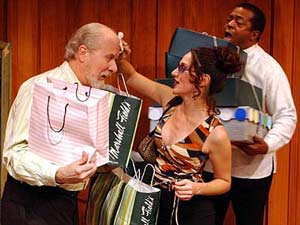 photos by Michael Brosilow
page updated 3.10.05